Aston Martin AM-RB 001
It was only recently that videos and reviews emerged of the Vulcan, one of Aston Martin's greatest engineering feats to date. Only months later they now present us with this AM-RB 001 – a joint collaboration with Aston Martin and Red Bull. Adrian Newey, legendary Formula 1 engineer and designer, has turned his hand to road going cars with the 001, and the result is a quite unique new creation. The design goal was to "keep it pure and simple and light, a tighter package" than the competition. The AM-RB 001 has a power to weight ratio of 1:1. The car's target weight is 1,000kg, meaning the engine packed inside punches out 1,000 hp!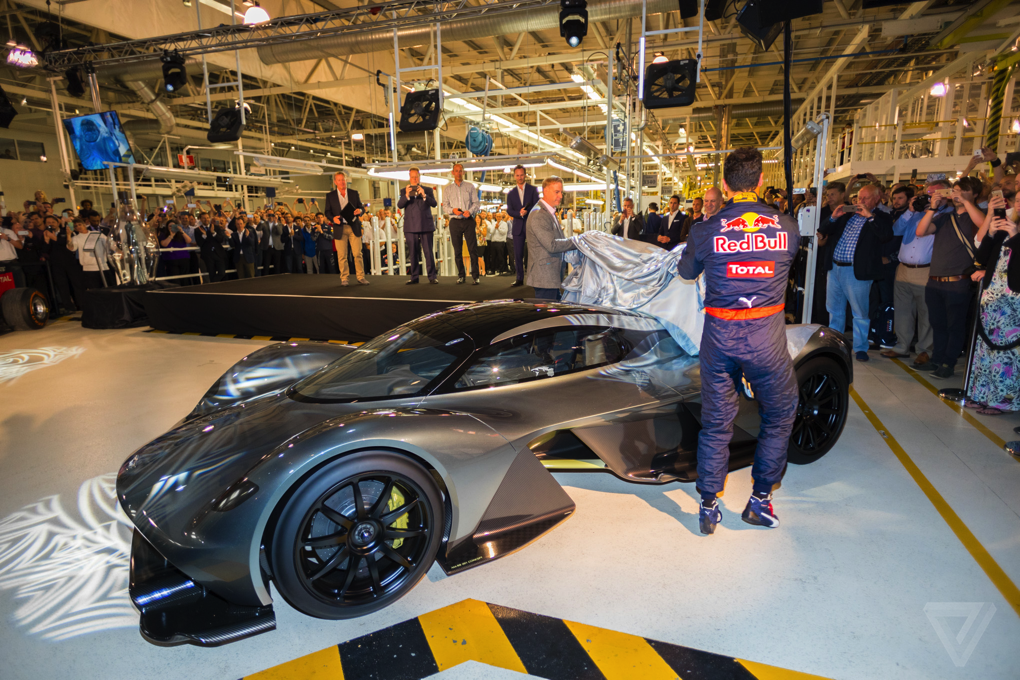 Dr Andy Palmer, Aston Martin President and CEO, remarks: "The AM-RB 001 is a truly remarkable project and something of which I'm extremely proud. As the project gathers pace its clear the end result will be a truly history-making hypercar that sets incredible new benchmarks for packaging, efficiency and performance and an achievement that elevates Aston Martin to the very highest level."
Luckily the car hasn't given up all creature comforts. The AM-RB 001 will have an infotainment system built in, along with air-conditioning and two seats inside. And for the giants amongst us, there is even better news! The chief designer (1.95m tall) can fit inside whilst wearing a helmet!
Aston state they will build between 99 and 150 roads cars, with 25 track-only variants also in development, that will have performance comparable to today's LMP1 Le Mans sports prototypes. First deliveries can be expected in 2018.