5 Best Convertibles for Hong Kong
Convertible season is officially here and there is no better time to do some open top driving and enjoy that cool autuum breeze! Hong Kong is a great place for top down driving as there are many nice mountain twisties hidden away in the suburbs of this ultra metropolis.
While many would think that convertibles are usually a costly luxury item, there are actually quite a few affordable examples out there. We have picked 5 of the best-valued droptops which can be had for well under HK$100k foryour selection, so get your Raybans ready and motor away!
1. 2000 – 2005 BMW 3-Series
(Price range: $30k to $90k)
The E46 3-series was the benchmark executive coupe in its time and continues to be one of the best used executive coupe buys in the market. The E46 convertible was very well made with a fully automated soft top and generally free of major problems. Both the 325Ci and 330Ci are sufficiently powered for Hong Kong roads and well specc-ed out of the factory.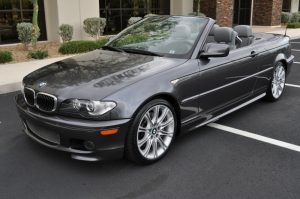 Our pick: A 2005 330Ci M-Sport at ~$80k
2. 2003 – 2008 Mercedes-Benz CLK
(Price range: $50k to $150k)
Our second pick is also a 4-seater for practical reasons given the very expensive parking spaces here in Hong Kong. The CLK feels very luxurious and classy even for today's standards. The CLK280 has the best engine of the lot with great compromise between power (228hp) and fuel efficiency.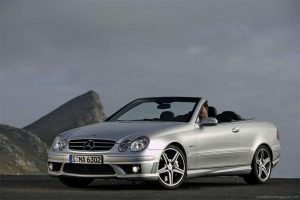 Our pick: A 2005 CLK280 Avantgarde at ~$70k
3. 2004 – 2008 Mini Cooper
(Price Range: $60k to $100k)
The Mini Cooper is a fun and great handling car while still providing 4 seats in a small package. The rear seats are a lot less comfortable than our earlier picks but you can still carry kids or a couple of friends along on occasion. The small engine is fuel efficient and easy on license fees.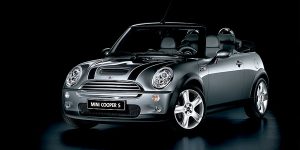 Our pick: A 2006 Cooper S at ~$80k
4. 2003 – 2008 BMW Z4
(Price range: $50k to $120k)
The Z4 is a classic roadster with its long bonnet and low-slung lines. While it is not an all-out sports car as it is advertised to be, the Z4 still offers nimble handling and a feeling of excitement that perfectly suits its sporty and classy outlook. Both the 2.5L and 3.0L engines are bullet proof and generally trouble free.
Our pick: A 2006 Z4 2.5L at ~$100k
5. 1997 – 2001 Porsche Boxster
(Price range: $60k to $120k)
Perhaps the best handling and sportiest of the bunch. The orignial Boxster arrived with raved reviews and was the benchmark sports convertible for a very long time. This was a tough pick for us as the first gen Boxster has caught on with age, and while cheap to buy, it is still a Porsche and parts do not come cheap. We recommend all potential buyers to check for proper service history and send the car for pre-purchase inspection to avoid any nasty surprises.
Our pick: A 2001 Boxster at ~$80k
Title image: Ben Molloy