Selling a used car in Hong Kong
Trading the car to a dealer is convenient but you will probably get a lot less than the current market value. Selling your car in HK is not as difficult as you imagine and we have made it a lot easier with our simple 10-step guide below.
Take good photographs 
Good pictures will get you a lot more enquiries and help you sell your car much faster!
Some simple tips:
Wash your car before taking the photographs!
Take your picture in daylight.
Try to choose an uncluttered background for your shoot to let your car stand out.
Best angles for a shoot include a 45° front/side shot, a 45° rear/side shot, a side profile shot, an interior pic and an engine bay pic.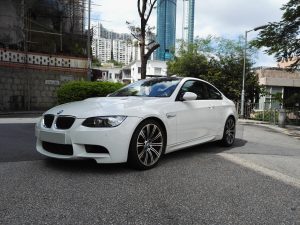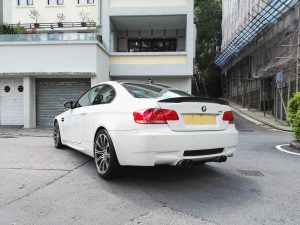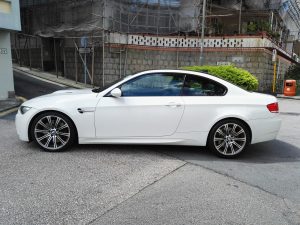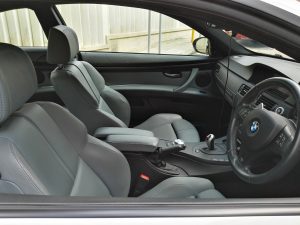 Set your price
You can easily check the going market price of similar car models in hkcartrader's database. Price your car slightly above market if your vehicle has very few owners, low mileage, full service history and is in overall great condition or you can price it slightly below market if you are looking for a quick sale. Do remember to leave some room for negotiation, as it is common for buyers in Hong Kong to ask for a discount.
List your car on hkcartrader.com
Try to include as much detail as possible when listing as it will save you much time later on when the buyers start contacting you.
Answer buyer enquiries and arrange a meeting
Enquiries will start coming in quickly once you have listed on hkcartrader.  Serious buyers will request for a viewing and the location will be agreed between yourself and the prospective buyer. It is reasonable to request for a midway location if the buyer is very far away. Alternatively you can also drive to the seller or request for him/her to come to your area.
First viewing
A clean car can make or break the sale, do take the effort to have the car washed before showing it to the buyer. Bring along your service records as this will tell the buyer that the car is well maintained.
The buyer might request for a test drive. There is no hard and fast rule for test driving in HK. Some owners do not allow test drives while others trustingly hand over their keys.  You can offer a test ride in place of a drive to give a buyer a sense of how the car drives without taking the risk of letting a stranger drive your vehicle.
Agreeing to a deal
The prospective buyer will make an offer if he/she likes your car. While it is not unusual for the buyer to ask for a discount, there will be some low ballers out there. There is no need to take offense so just agree on a price that you are comfortable with. The buyer may also request for a professional inspection as part of the conditions of the deal (step 7 below).
Upon agreement on the price, you can ask for a deposit from the buyer. Common deposit amounts can range from $5,000 to 20% of the selling price.  You can use our sample Sales Contract (available for download after the car is listed on our site) to document the terms of the sale to protect yourself and the buyer.
Professional inspection
This is a reasonable request and the buyer may choose to have the check conducted at the authorised dealer or a private garage. We recommend you request a deposit from the buyer first as a commitment for your time. This deposit is generally only refundable if the professional inspection reveals significant mechanical failure of key components such as engine/transmission and/or major accident damage to the chassis.
Car loan settlement
Remember to call your financier if there is an outstanding loan on your vehicle. You can either pay off the balance in advance to retrieve your Vehicle Registration Document (VRD) or arrange for the financier to meet you at the Transport Department during the ownership transfer.
Ownership transfer
Make an appointment to meet the buyer at the Transport Department (list of locations). You should remind the buyer to prepare in advance an insurance cover note and prepare a bank cashier order for the outstanding balance of the sale. Make sure there are no outstanding fines on your vehicle as this could interrupt the transfer process.
You will need to bring your HKID, VRD and prefill TD25 form for the transfer. The buyer is responsible for the Transfer fees of $1,000.
More information on the ownership transfer can be obtained from the Transport Department's site here.
Pass keys to new owner
With the Vehicle Registration Document (VRD) now in the new owner's name, you may now collect the bank cashier order and pass on the keys to the new owner!