Used Cars For Sale
If you are thinking about buying or selling a used car then you have come to the right place. Hkcartrader is the number 1 car platform in Hong Kong for buying and selling used cars. Our database has over 15,000 thousand cars to choose from and growing daily. Unlike Asiaxpat and Geoxpat where you have to pay to list your used car; hkcartrader is free. If you have any questions or are unsure of what price to sell or buy your car for then feel free to contact us at [email protected]. Our friendly staff are here to help you and make the buying and selling process of used cars as transparent and easy as possible.
Why buy a used car?
The thought of buying a used car is not always as attractive as that of buying a new one. People often associate buying a used car as risky because the previous owner may have neglected it! Luckily many used cars are still under manufacturer warranty or come with an extended motor plan. Otherwise we strongly recommend arranging a pre-purchase inspection at a reputable garage before completing the transaction.
The main advantages to buying a used car? You can afford a higher spec'd model with more luxury or more performance. Our Hong Kong market means there are loads of good quality, low mileage, well priced, used cars to choose from. You may also find that you will save money on both finance and insurance; as prices are lower.
Interestingly to note that in the cars first 20,000kms, the service intervals are generally conducted every 5,000kms. Whereas once they reach 20,000kms you could space these out every 10,000kms intervals. In other words, less trips to the mechanic!
Finally, you should not loose as much money when it comes to re-selling your used car! As generally cars will instantly loose 20-30% of their value as soon as they are driven out the new car showroom!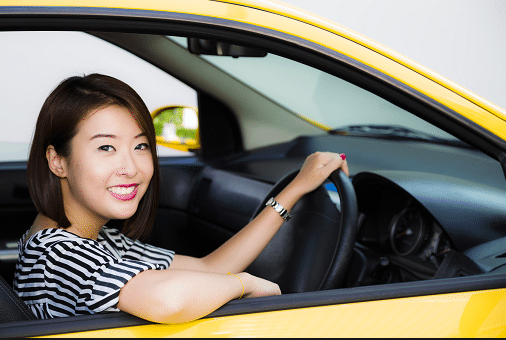 Finding a good deal
The market value of used cars is based on their number of previous owners, mileage, condition, and of course their popularity and availability. Certain used cars are very popular in the Hong Kong market, these cars usually take longer to sell as the market is saturated with them leaving buyers with plenty of choice to find their exact requirements. This also means that some of the owners may be more desperate to sell and usually are more willing to negotiate, especially if their car has been on the used market for some time. On the other hand, the opposite is true for more rare cars. These are very popular with collectors and are snapped up within a matter of days!
If a car is getting close to 7 years of age, many owners choose to sell before this time lapses as an annual MOT inspection will be required. The MOT is a simple process only takes 20 minutes and usually costs less than HK$750. If you don't mind this extra step process every year then the discount on the sale price is well worth it!
As Hong Kong is a a temporary home for most (Expats) quite often this is where the best deals are to be found! People don't plan enough time to sell their car and end up having to offer a BIG discount before leaving town permanently.